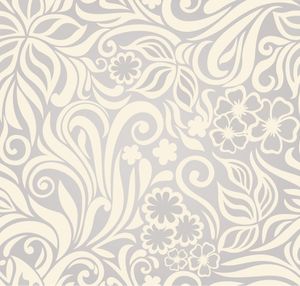 About Us
We specialize in graphic design for Christian artists, organizations, and more!  Owner and graphic designer, Tammy Sumner, has 20 years of experience in Graphic design and has spent a lifetime in the Southern Gospel Music industry.  She has worked with musicians, writers, artists, radio stations, multiple record labels, large and small businesses, as well as churches, individuals, and organizations. 
Sumwhatsouth Design provides all types of design services, specializing in both print and digital items. Her work has been published in such magazines as The Singing News Magazine, The National Quartet Convention Program Book, SGN SCOOPS Magazine, Preacher Magazine, CCM Magazine, newspapers, and more! 
We have worked with many well-known clients such as LeFevre Quartet (publicity, CD designs, business cards & poster), Sweetwater Revival (website, publicity ads and other promotional items), Gold City (Preach the Word Tour Poster), Ann Downing (Concert poster), Three Bridges (Concert Poster) and Faithful Crossings' (graphic and web design), Palmetto State Quartet (publicity and promotional items), Song Garden Music Group (publicity, signs, and multiple promotional items), the Chuck Wagon Gang (NQC program ad, and promotional items). 
Tammy currently works with Les Butler, Butler Music Group, Family Music Group, REAL Southern Gospel, Gospeltown Records, Peace Records, and Farmhouse Productions.
Sumwhatsouth's Digital Palette is now taking on new clients so give Tammy a call or email her for more information.
*Scroll down to see all the items that we specialize in or click on an item in the navigation menu to go straight to that section.
Promotional Items
POSTERS,  FLYERS,  TABLE PHOTOS, BUSINESS CARDS & MORE!
We work with artists to help them promote their ministry in the most professional ways possible.  Whether you need a poster or flyer for an event or if you have a lyric from a song you want to sell in the form of a sign or t-shirt on your product table or even if all you need are some super-impressive business cards- we've got you covered!
Magazine Ads, Books & Pamphlet Design
We have been designing magazine ads and publications since 2006 and have designed ads for groups such as The LeFevres, Song Garden Music Group, Gospeltown Records, Sweetwater Revival, the Chuck Wagon Gang, Palmetto State Quartet, the Coffmans, Faithful Crossings!  Our expertise doesn't stop here, we've also designed books, phamplets and brochures for both ministry based and secular businesses.  Let us design something for you today!